Reliable Representation for PPP Loan Fraud & SBA Loan Fraud Charges
Federal prosecutors have been cracking down on PPP loan fraud & SBA loan fraud since the height of the COVID-19 pandemic. If you have been charged with one of these crimes, hiring an experienced federal criminal defense lawyer is essential.
What Are PPP Loan Fraud & SBA Loan Fraud?
In order to cushion the effects of the COVID-19 pandemic on businesses across the United States, the federal Paycheck Protection Program (PPP) was established under the Coronavirus Aid, Relief, and Economic Security (CARES) Act. A total of $934 billion in funding was provided to businesses under the PPP in the form of forgivable loans to cover payroll expenses. However, due to the expedited loan processing timeframes with which the program was implemented, federal agents have reasons to believe that numerous loans worth billions of dollars might have been subject to fraud, abuse, or waste.
Federal loan fraud occurs when an individual or business entity intentionally makes a false, material statement to a federal agency in order to mislead the lender into granting a loan. According to a press release, as of March 2021, the Department of Justice has publicly charged 474 defendants with criminal offenses based on fraud schemes connected to the COVID-19 pandemic. The DOJ is determined to pursue additional PPP loan fraud investigations targeting PPP loan recipients across the country.
Our Law Firm Can Help If You're Accused of Abusing PPP Loans
At Seddiq Law, we are dedicated to providing comprehensive legal guidance and vigorous representation to clients facing PPP loan fraud charges. As your legal counsel, we will review and investigate all the details of your case, help you understand your possible legal defenses, and outline an effective defense strategy for your unique situation. Our experienced Maryland criminal defense lawyers will fight aggressively to protect your rights and refute the charges against you with overwhelming evidence.
Our law firm proudly serves clients in Rockville and surrounding areas throughout Maryland. If you're under investigation for Paycheck Protection Program loan fraud or if you have been charged and arrested for SBA loan fraud, it is imperative that you retain a highly skilled federal criminal defense attorney to help build your defense. Seddiq Law's trusted attorneys will offer you the comprehensive legal representation you need and help you pursue the best possible outcome for your case. Call our law firm today to get the help you need from our trial attorneys.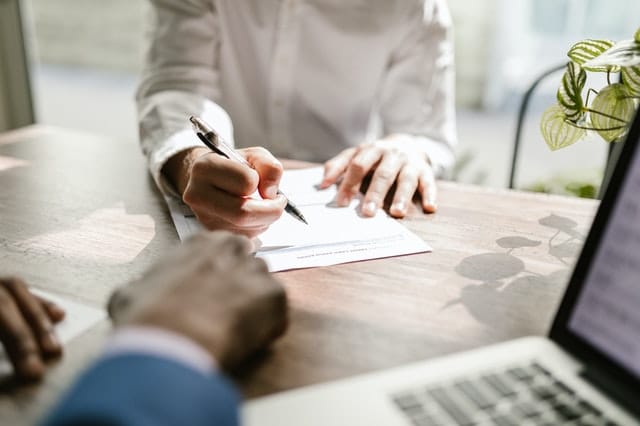 The Small Business Administration (SBA) provides loans, business counseling, loan guarantees, and other assistance to small businesses across the United States. An SBA loan can be described as a small business loan that is partially guaranteed by the federal government with the aim of eliminating some of the risks for the financial institution that is issuing the loan.
The SBA works with lending agencies and banks to make it easier for loan applicants (small businesses) to obtain loans. In the event of a pandemic or financial disaster, the SBA also provides direct funding to small businesses through grants and disaster loans.
Understanding SBA Loan Fraud
SBA loan fraud occurs when a person or business intentionally makes a false, material statement to a federal agency or federally insured financial institutions to mislead the lender to obtain loan proceeds.
In order to convict a defendant or face criminal prosecution for fraudulently obtaining a loan, the prosecutor must prove the following elements beyond reasonable doubts:
The defendant's act was knowing, intentional, or willful.
The defendant made a material statement in a loan application which directly influenced the decision-making process of the lender.
The defendant's statements in the loan application were deceitful or misleading.
If you are facing accusations of alleged fraud in violation of federal law, turn to Seddiq Law and get help now.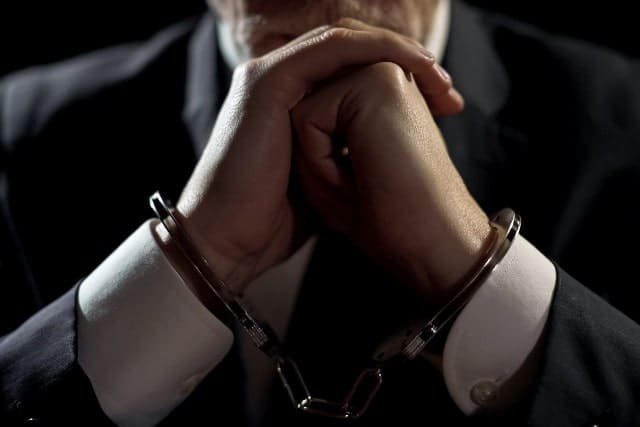 Making false statements to obtain a PPP loan can result in PPP loan fraud charges. However, the particular crime the offender will be charged for will depend on the defendant's conduct, the lending organizations involved, and other surrounding circumstances. 
In general, when the subjects of PPP loan fraud investigations, defendants may be facing charges for:
False statement to federal agencies
False claims to the SBA
False statements in a loan application, or
Bank fraud
Wire fraud or mail fraud
Once criminal prosecution has begun, federal prosecutors will stop at nothing to secure a conviction. Therefore, reaching out to a trusted federal criminal defense attorney's office as soon as possible is crucial if you want to protect your rights, freedom, and future from potential fraud charges.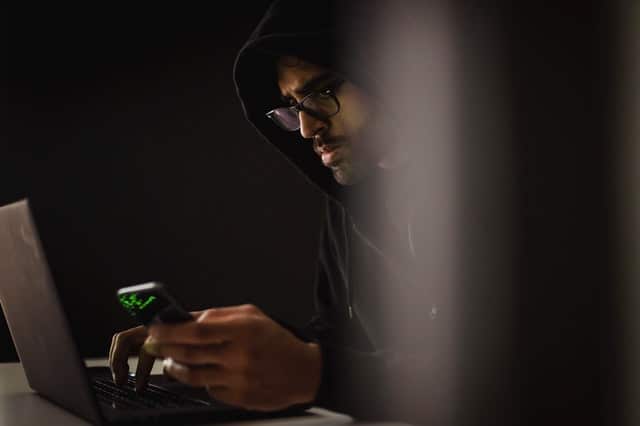 Economic Injury Disaster Loan & Federal Paycheck Protection Program (PPP) Loan Fraud Cases
More than 32 federal, state, and local law enforcement and other agencies are currently investigating intentional PPP loan fraud and Economic Injury Disaster Loan (EIDL) fraud. As of March 23, 2021, federal prosecutors with the U.S Department of Justice have charged 173 criminal cases involving 242 defendants for violations related to the PPP or EIDL programs. In those cases, the DOJ has charged $446.8 million in losses related to PPP loan fraud cases and obtained 48 convictions.
Notable SBA Fraud Cases
Here are some noteworthy SBA fraud cases for fraudulent loan application:
Former Mayoral Candidate Charged with Obtaining Fraudulent $323,000 PPP Loan
South Florida Tax Preparer Charged with Submitting 118 Fraudulent PPP Loan Applications
A 23-Year-Old New York Resident Charged with Submitting Fraudulent PPP Loan Applications
Six Charged, Five Plead Guilty in PPP Loan Fraud Scheme
Man Charged with Obtaining Nearly $2 Million through Multiple Fraudulent PPP Loan Applications
As you can see, the Justice Department is investigating SBA fraud cases and targeting individuals and businesses who obtained loans from SBA programs well below the Treasury's $2 million audit threshold. This means that nobody is immune from potential PPP loan fraud investigations. If you believe you may be under investigation for bank fraud, wire fraud, money laundering, providing false information, aggravated identity theft, using the PPP loan for personal expenses, or any other crime related to the Paycheck Protection Program, it is in your best interest to consult an attorney immediately.
SBA Fraud
On a similar note, SBA fraud involves making false, material statements to a financial institution in order to obtain a loan. If you are facing SBA fraud or federal criminal charges, you need to retain a knowledgeable criminal defense attorney to protect your rights and outline your defense attorney.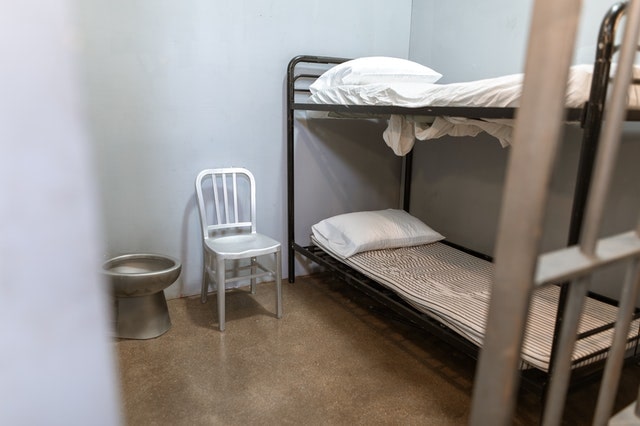 Penalty for SBA Loan Fraud
If a defendant is facing criminal charges for PPP loan fraud or SBA loan fraud, the prosecutor may seek criminal penalties for:
False Statements to a Federal Agency:

Punishable by up to five years in prison and a maximum fine of $250,000.

False Statements to the SBA:

Punishable by two years in prison and a fine of up to $5,000.

Loan Application Fraud:

Punishable by up to 30 years in prison and a fine up to $1,000,000.

Bank Fraud:

Punishable by up to 30 years in prison and a fine up to $1,000,000.

Wire Fraud or Mail Fraud:

Punishable by between 20 and 30 years in prison and a fine up to $1,000,000.
Work with an Experienced Maryland Criminal Defense Attorney
If you're facing criminal charges for PPP fraud or SBA loan fraud, contact Seddiq Law today to schedule a confidential consultation. Our experienced criminal defense attorneys can offer you the experienced legal guidance, strong advocacy, and vigorous representation you need in your PPP fraud case. As your attorneys, we will review and investigate all the surrounding facts of your case and decide the best defenses to help pursue a favorable outcome. 
We proudly represent clients in Rockville, Maryland, and other surrounding areas. Call us today to discuss your case and get knowledgeable guidance with this serious legal matter.