The Benefits of Acquiring Asylum in the US
An experienced Maryland Asylum Lawyer is critical to success in the asylum process. Asylum is a an option for foreign nationals to legally remain within the United States due to issues related to their home country such as past persecution or the fear of future persecution for things related to ethnicity and race, sexual orientation, political ideology, religion, membership in questionable social groups and more.
Foreign nationals who are currently located or will soon be arriving in the United States are eligible to apply for Asylum, either by asking for Asylum at the point of entry for arriving foreign nationals, or filing an Application for Asylum as well as a Withholding of Removal within one year of arrival.
Reasons For Almost Immediate Denial
There are some serious deadlines and limitations to any success on an asylum application. You can be denied your application:
If you have failed to file within one year,
if you have been previously denied asylum, or
if you can be relocated to a different country that has been deemed safe.
It is critical to review these issues with your Maryland Asylum Attorney early on in the process.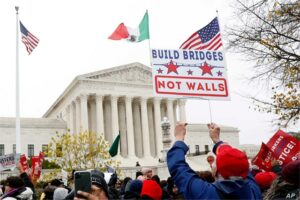 A Maryland Asylum Lawyer Can Help in the Application Process
The asylum application process is confusing for many lawyers, let alone foreign nationals who are not educated on the American legal system.  Our experienced Maryland Asylum Lawyer, Mirriam Seddiq, can guide you through the process, and educate you so that you can be mentally prepared for the long fight that is usually required for an asylum application.
You can see reviews for our lawyers here. If you would like to review our list of immigration legal fees you can review those here. To get an idea of recent trends, here is a paper detailing recent asylum trends in the United States.
Set a Consult today with Our Maryland Asylum Lawyer
Seddiq Law Firm is dedicated to helping foreign nationals realize their own American dreams by working hard to provide clients with the highest level of immigration services available. Mirriam Seddiq and Justin Eisele are tireless fighters for their clients. Put their 35+ years of legal experience to work for you. A Maryland Asylum Lawyer is critical to your success. Schedule your own appointment online here, or call 301.513.7832.