Searching for Arkansas criminal lawyers is a scary task. We Google for everything these days but do you really want to just Google for a lawyer? Here are 3 tips for finding a good criminal defense attorney.
Experience. Experience. Experience.
No surprise here. You need a criminal lawyer who focuses on criminal law. Even handling a DUI requires a tremendous amount of experience. In some instances DUI cases involve more complicated scientific issues than a serious felony in Arkansas.
Justin Eisele primarily handles serious Arkansas state and federal offenses. He has handled hundreds of federal criminal defense cases in Arkansas. Below are some of Justin's successes in Arkansas federal courts.
Find Out What Other Clients Say the Arkansas Criminal Lawyers.
Google is amazing. You can find out about anything you want. Looking for criminal lawyers Arkansas is no different. Client reviews will give you tremendous insight into how a lawyer operates. Here is one review from a client: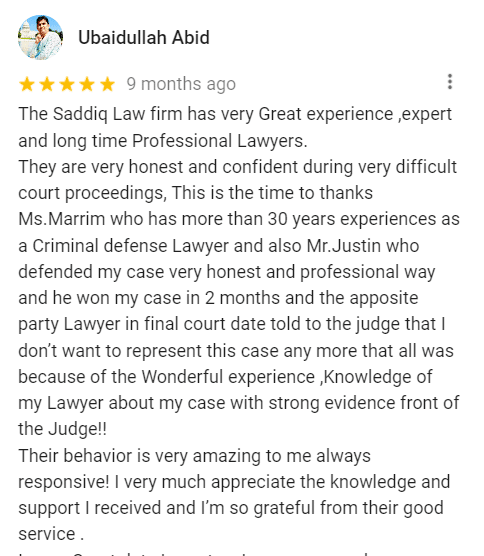 Our core principals include hard work, compassion, and good communication. You can see that in our reviews. Make sure pick a criminal lawyer that reflects what you want out of a lawyer.
Can the Lawyer Help Me From Beginning to End?
The criminal justice system is not a fair system. There is misconduct in many cases. You case could last many months or years as a good lawyer fights your case to a trial or plea. It does not end there. Then you have an appeal.
Many criminal trial lawyers do not handle appeals. That is where Seddiq Law is different. Justin Eisele has handled numerous state and federal appeals in Arkansas. Here is a sample of some successful Arkansas appeals he has handled:

We hope this article helps you in your search for Arkansas criminal lawyers.