PPP Loan Fraud is serious. These loans were given our during a crisis in the United States and the federal government is out to punish anyone that they believe took advantage of that situation.
The Paycheck Protection Program allows entities to apply for low-interest private loans to pay for their payroll and certain other costs. The amount of a PPP loan is approximately equal to 2.5 times the applicant's average monthly payroll costs. In some cases, an applicant may receive a second draw typically equal to the first. The loan proceeds may be used to cover payroll costs, rent, interest, and utilities. The loan may be partially or fully forgiven. Here are three reasons why PPP Fraud is serious.
PPP Loan Fraud Was Not Difficult in the First Round.
There were two rounds of PPP loans that were given out under the CARES Act. During the first round, lenders and government officials noticed many suspicious loan applications. And, due to lack of oversight, many of the fraudulent applications were approved. By September 2020, Congress had identified BILLIONS of dollars in suspicious loans. As a result of this fraud, the Department of Justice is investigating PPP loan fraud aggressively.
PPP Loan Fraud is a Federal Crime and There is No Parole in the Federal System.
PPP Fraud is a federal crime. As a result, if you or someone you care for is being investigated for PPP fraud, you are in grave danger. Federal prosecutors have the full weight of the federal government and will use the FBI, U.S. Postal Inspection Service and multiple other agencies to investigate every aspect of your application and business. You will find yourself under more scrutiny than you ever have before.
PPP Loan fraud could fall under any number of federal offenses that include:
18 U.S.C. § 1014 False Statements to a Financial Institution
18 U.S.C. § 1349 Conspiracy to Commit Fraud
18 U.S.C. § 1343 Wire Fraud
18 U.S.C. § 1344 Bank Fraud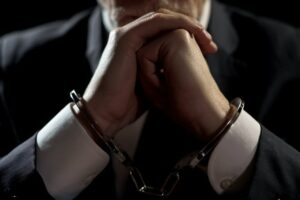 There are Multiple Ways You Can Commit PPP Loan Fraud During the Application Process.
Federal investigators have already announced multiple cases in which charges related to PPP Fraud have been secured. Here, a man was indicted for lying about his average monthly payroll in order to qualify for a PPP loan.
PPP Loans must be used for specific purposes. Using the loan for an unlawful purpose, lying during the application process, lying to a government investigator during a PPP fraud investigation, or lying on your PPP loan certificate are all ways you can break federal law. However, we can help.
How the Seddiq Law Firm Can Help.
Our attorneys, Justin Eisele and Mirriam Z Seddiq, have decades of federal criminal defense experience. Between the two of them they have handled hundreds of federal case and have extensive experience in fraud cases. Our firm can assist by:
Protecting you Before You Speak to Any Investigators
Helping You Organize Your Defense and Working with your Accountant
Vigorously Investigate Any Unlawful Acts by Federal Investigators
Advocate to Federal Prosecutors As to Why Your Case Should Not Be Prosecuted.