The world is finding out what most of us already knew: the American criminal justice is corrupt and broken. If you or a loved one are being investigated or facing charges already, you must hire a Maryland Criminal Lawyer. Our lawyers have over 35 years of experience. We offer the three following reasons you must hire a Maryland Criminal Lawyer.
Our Maryland Criminal Lawyers Know the System: Experience Matters.
No one would dream of doing open-heart surgery on themselves. Why would you try to keep yourself out of jail? It does not make any sense. Mirriam Z. Seddiq and Justin Eisele have studied and practiced criminal law for decades. They know the ins and outs of the legal system and thus stand a better chance at building a solid case against the state.
Mirriam and Justin start from the beginning. They will assess the facts of your case; evaluate all the evidence brought forward, and find weaknesses that can work in your favor. If you know nothing about criminal and legal procedures, you'll most likely not even understand what your charges mean. You have to have the knowledge and experience to know what to look for.
Our Maryland Criminal Lawyers have a reputation of fighting hard, fighting smart, and putting client's first.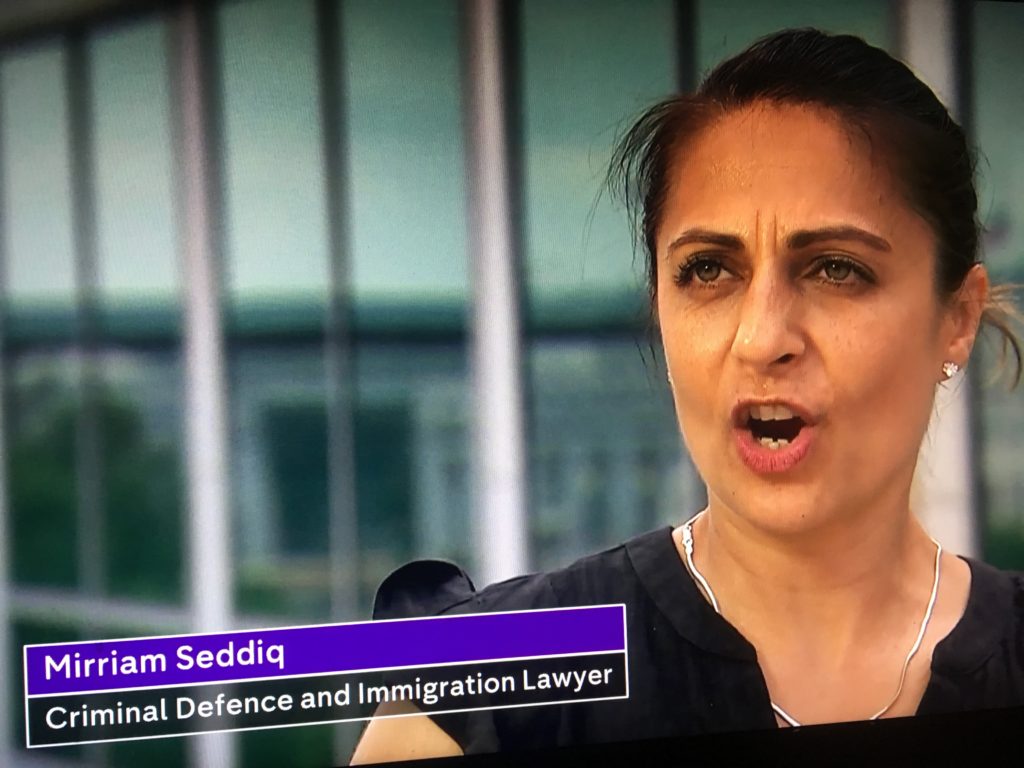 Hiring a Good Criminal Lawyer Means Having the Resources You Need.
Reputable criminal defense attorneys have resources to handle cases effectively. We regularly work with the best experts available in the state of Maryland. We have available investigators, mental health experts, drug treatment professionals, electronic data examination experts, and more. Our world is completely consumed in technology and our firm uses cutting edge techniques to make sure you have best defense.
Representing yourself is asking for doom and destruction. Don't get us wrong, our client's are an extremely important source of information. We always need help from our clients. However, you cannot appropriately understand the needs of your cases and decide if experts are needed without the necessary experience and education. Hiring a Maryland Criminal Lawyer is critical to having a fighting chance.
With the Seddiq Law Firm You Get A Team: Two Criminal Lawyers for the Price of One.
Mirriam Z. Seddiq and Justin Eisele work with each other on all of the cases at the Seddiq Firm. When you hire one, you get both. That is a guarantee of over three decades of experience working on your behalf. That, along with the team of experts that we consult with, puts you or your loved one in a great position to fight your charges.
Our lawyers are licensed in Maryland, Arkansas, Washington, D.C., and New York. They fight all across the clients against our broken criminal justice system. At numerous points during your case Mirriam and Justin will consult on how to build the best plan of attach for your case.
If you would like to get a free 30 minute consult, call us 24/7 at 301.513.7832. There is also a link on the website above to schedule your own consultation at your own convenience. Check out our attorney reviews here to see what our clients have to say.
Mirriam, fighting for justice whether for clients or for society as a whole, has been featured in the news on many occasions.  She has been interviewed by The Atlantic, Yahoo News, Public Radio International, Reason, Voices of America, WUSA, Slate, Politico, ThinkProgress, Washington Post, Newsweek, and more. She even signed her name to briefing at the Fourth Circuit, along with other lawyers, who were fighting the discriminatory and racist Muslim Ban. ( Airport Attorneys Brief )