Hiring a personal injury lawyer Rockville MD to handle your injury claim can be very beneficial. Victims represented by an attorney often receive more extensive settlement offers.
The insurance company realizes that the attorney is willing to take the matter to court if necessary, which would cost the insurance company more money.
Having a personal injury law firm on your side evens the playing field. Insurance providers and corporations have unlimited resources to investigate and fight an accident claim. Therefore, it would be best if you had a legal team on your side with the help and skills to fight for you.
Here are some questions you can ask when hiring a personal injury lawyer. Read to the end and get a free consultation for your injury case.
How Do Your Fees Work?
Personal injury lawyers usually work on a contingency-fee-basis. Therefore, the attorney does not receive his attorneys' fees until he recovers money for your claim. If the attorney does not recover compensation for you, you do not owe the attorney any money for attorneys' fees.
Contingency fees are standard in most personal injury cases, including car accidents, slip and falls, construction injuries, pedestrian accidents, motorcycle crashes, and many other types of injury cases.
Before hiring an attorney, make sure you understand the fee structure. Confirm that if the attorney does not recover money for you, he doesn't get paid either.
Additionally, ask whether the percentage of the contingency fee increases if the case goes to trial.
Costs are different from attorneys' fees. For example, the costs of a case might include postage, travel expense, deposition fees, expert witness fees, copy costs, and court fees. Attorneys handle charges in different ways.
Some lawyers might bill costs as they are incurred or periodically throughout the case. Other lawyers may wait until the case settles to deduct all expenses from the settlement proceeds. However, some lawyers might hold you responsible for costs regardless of whether you receive compensation for your claim.
Always ensure you understand when you will be responsible for fees and costs.
Who is Handling Your Personal Injury Lawyer Rockville MD Case?
Some lawyers hand all cases to an associate lawyer or a paralegal to handle. When you hire a personal injury lawyer to handle your claim, you expect the lawyer you hire to work on your case.
Mirriam Z. Seddiq and Justin Eisele of the Seddiq Law firm work on every one of the cases. We do not pass cases on to a paralegal.
A law firm needs sufficient staff members and resources to handle the cases it accepts. Therefore, it benefits you when a law firm has a talented, experienced team of legal professionals to work on your case. First, however, you want to confirm that the lawyer you retain will be the person who oversees your case.
Another question to ask is who negotiates directly with the insurance provider. Members of the legal teamwork to gather evidence, research laws, and prepare a demand settlement package. However, who will talk to the insurance claims representative to negotiate the settlement?
Confirm that your lawyer, the person with the expertise, reputation, and negotiating skills, will be the person who fights to recover the maximum amount of compensation available for your injury claim.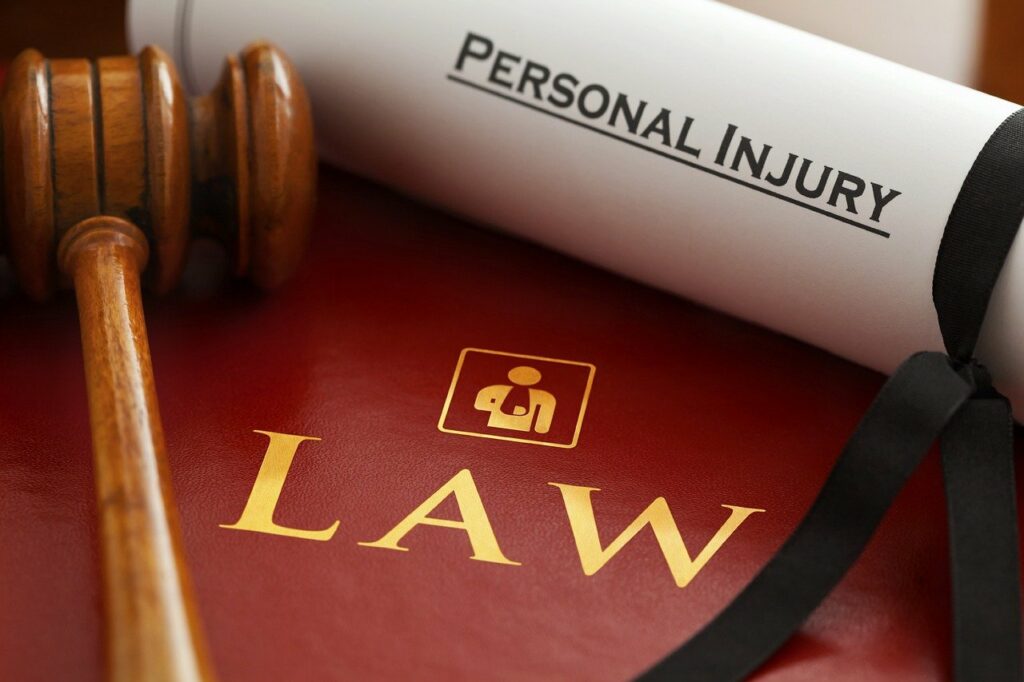 Is the Attorney Good at Communication?
Effective communication is essential during a personal injury case. Your attorney might need to contact you for information. You may also need to talk to your lawyer if a problem arises or you have a concern.
Ask the lawyer how he communicates with clients and how often you can expect to receive updates about your case. Ensure that the forms of communication work best for you, such as email, text messages, regular mail, and telephone calls.
Also, ask the lawyer how quickly he returns urgent and non-urgent messages.
Finally, when you need to talk to your lawyer, you want to know that he will be available to address your concerns.
Free Consultation for Your Personal Injury Case.
At the Seddiq Law Firm, we are happy to offer you a free consultation if you complete the below intake form.
Just click on the image, complete the form, and a lawyer will call you in less than one hour.